Apple has sold more than 10 million iPods, 4.5 million of them in the last quarter of 2004 alone. That's an increase with 500% from the last quarter of 2003.
They've also shipped about 1 million computers in the same quarter, which is up 26% from the previous year.
Wall Street Journal predicted that the combination of iPod sales, and all security issues with Windows (Which most likely will have to wait until late 2006 before getting seriously adressed by Microsoft (When they release the next major version of Windows (Codename: Longhorn) which will replace Windows XP)), will boost sales for Mac OS X computers (as in.. an Apple computer of some kind).
And I do guess their new budget machine will increase those sales..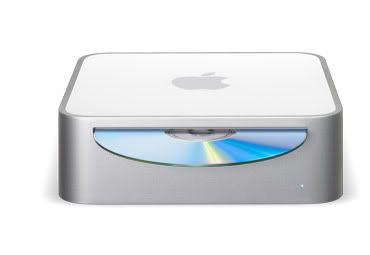 Just 16.5 x 16.5 x 5 cm / 6.5 x 6.5 x 2 inch (Essentially, it seem, a laptop without the keyboard and monitor), and with prices starting at 4 600 SEK / £340 / $500 / €490 it would be a perfect match for those with iPods who wants a new computer..